SC Council on the Holocaust Traveling Trunk Project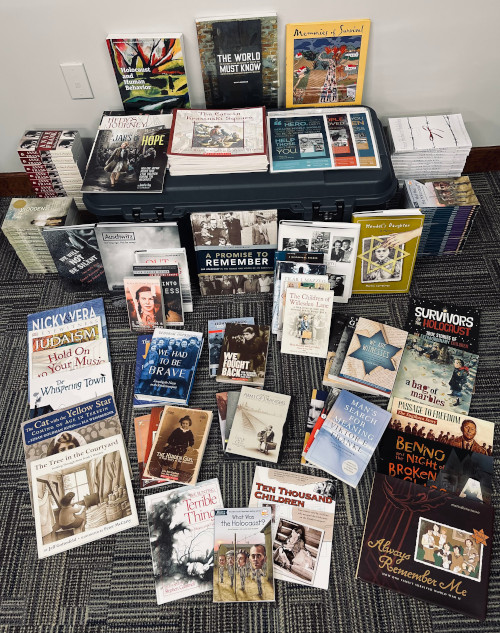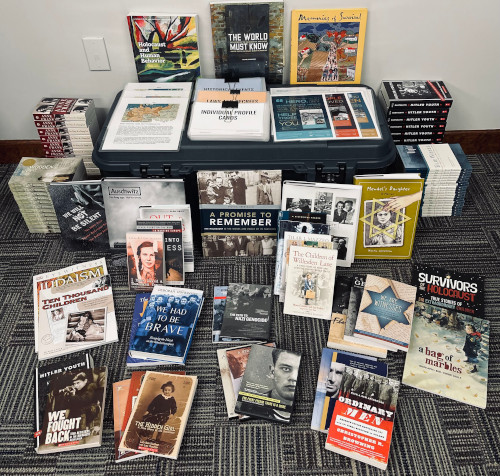 The South Carolina Council on the Holocaust invites you to participate in the SCCH Traveling Trunk Project. This program is intended to help promote Holocaust education in schools throughout South Carolina by providing teachers with valuable resources and professional development at no cost to the schools.
The SCCH has developed three trunks of Holocaust materials: one is appropriate for elementary school, one for middle school and one for high school. Each trunk is valued at over $1000 and contains lesson plans, maps, reference materials, a classroom set of books, a variety of nonfiction books, graphic novels, and DVDs. Each trunk will be loaned out to a school for a minimum of 2 weeks and a maximum of 3 weeks of time.
Additionally, if a school successfully incorporates the use of the trunk in multiple classrooms each year for a period of 3 consecutive years then they can apply for a grant from the SCCH to receive their own trunk full of the same contents for free to be permanently housed on the school campus!
Are you interested? More detailed information about the SCCH Traveling Trunk Project, including the request form can be found here: SCCH Traveling Trunk Project Overview.
---